Thank you to all who submitted inspiring stories about your neighbors! We are reviewing submissions and will announce the winner here soon. Keep checking back to read their story and celebrate all of your wonderful neighbors!
NO PUR NEC. Ends 4:00 P.M. PST 6/7/18. Open to legal residents of 50 U.S. & D.C., 18+. 1 prize available to be won. Rules: www.bemyneighborcontestrules.com
CHECK BACK SOON TO READ THE WINNER'S STORY!
I nominate Rita Smith of Montevideo, Min...
Rita is a champion for people living with mental illness in her small Minnesota community. In addition to a full-time job as a Mental Health Practitioner (it is similar to a teacher's aid in a mental health clinic), she...
The Gospel According to...
"Imperfect: If it's good enough for Mr. Rogers, it's good enough for us," reads the shirt of the towering, bespectacled grill ...
Love More
I live in Franklin, Indiana. In recent years, it seems hate is on the rise and has become more acceptable. Bullying is pampant. Social media has made ...
Jack Giambanco Shining ...
We nominate Jack Giambanco the Creator of Friendship Lights. Jack is dedicated to volunteer work. Which include schools,bullying,hospitals,awareness....
Tam The BLAM!
I've watch Tammy Nikki Moorer grow and conquer everything in her path! She's Superwoman! An Author, Cooking and Health Specialist, Fitness Specialist,...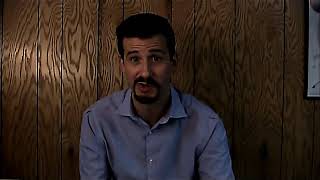 Yes, She'll Be Your Nei...
Hi! My name is Ben Nicholas and I'm here to support Laura Lazewski for the Be My Neighbor competition. I first met Laura when she moved into ...
There is a fellow in our town named Jack Wood. Jack is in his 80s, lives alone, and has some mental challenges. He spends a lot of his time sitting on a homeowner's retaining wall on Main Street watching, and sometimes...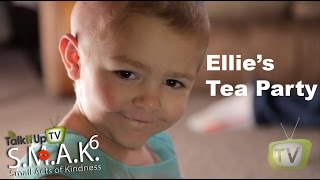 Anny's Acts of Kindness
Anny Havland founded small nonprofit Talk It Up Foundation, which is all about life-changing acts of kindness for people in need. This nonprofit seeks...
The Great Hero She Is
I would like to nominate Fatama Moorer, my mother, on the excellent things she had achieved in life. Such as her books, her super groups, and many mor...
Mark Baiada Helps Athle...
Mark Baiada is the kind of neighbor everyone wishes they had. He not only cares about the needs of his local neighborhood, his selfless acts of compas...
My neighbor is Tina Hager. But Tina does not live in my town. Tina commutes from an hour away to run our local library in Ponder, TX. I met her after our family moved here and brought my babies to the library to check...
Dawn and Sue Getting Th...
Sue Beecher and Dawn Briggs are long-time residents of Irvington, an historic district five miles east of downtown Indianapolis. Irvington wouldn't be...
A Neighbor to the those without a Hood
Louis Johnson, Jr. truly embraces the neighbors that he meets walking down the street, sitting on the corner and sleeping under a bridge. In 2001 he started a ministry to the homeless of Nashville that has grown to inclu...
Pam and Jerry are sister and brother. They're both nearly elderly, but you'd never tell from their lifestyle. Pam and Jerry are raising one of their African American granddaughter, and have been since one of their c...
The Strongest Weapon yo...
"Volunteers do not necessarily have the time; they just have the heart." by Elizabeth Andrew. That is what Mr. and Mrs. Stricklan embod...
Living Life Fuller
Dani Fuller - neighbor, friend, community-builder, creative force, business wonder. There are so many titles I could give this extraordinary woman, bu...